Glory CPS N50 | Lithium UPS Battery System | GARAYE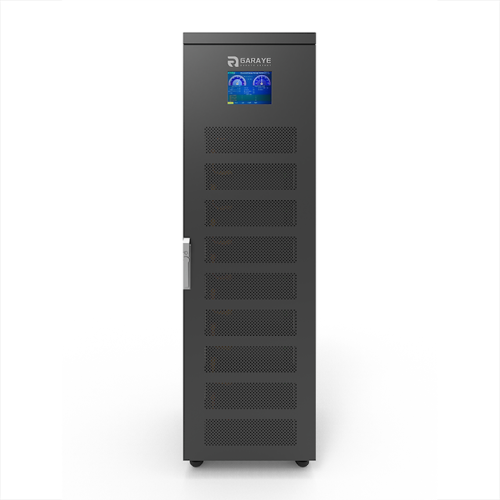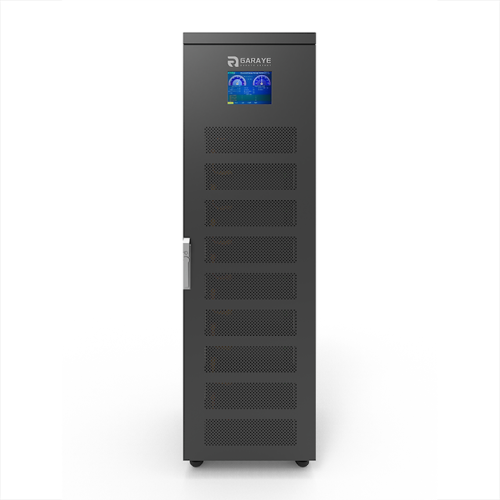 | | |
| --- | --- |
| Categories | Cluster Power Supply |
| Brand | GARAYE Lithium battery storage system |
| Model | Glory CPS N50 |
| Module Configuration | 160S1P |
| Nominal Capacity | 100Ah |
| Nominal Energy | 51.2kWh |
| Chemistry | LiFePO4 |
| Max. Charging Current | 100A |
| Max. Discharging Current | 100A |
| Battery Module Type | ZR-FE4850-1630R1 |
| Dimensions (W*H*D) | 600*2020 *600mm |
| MOQ | 20pcs |
| Weight | 500Kg |
| FOB port | Shenzhen, Hong Kong |
| Terms of Payment | L/C, T/T, Paypal |
| Update Time | 2021-09-27 |
Glory CPS N50 | Lithium UPS Battery System | Glory
Description:
Glory CPS N50 series product is a high-voltage lithium iron phosphate battery storage system independently Internal development by Glory Energy (Shenzhen) Co. Ltd. The rated voltage of the system is ±256Vdc or 512V, and the maximum which meets the requirement of a 20kW power supply. The parallel of varied systems is supported.
Power Base Venus series has a built-in BMS battery management system, which can manage and monitor cells information including voltage, current, and temperature. What's more, BMS can help to extend cycle life by balancing cells during charging and discharging.
Multiple batteries are connected in series to expand capacity and power to meet longer power support time and higher power consumption requirements.
Features:
The whole module is non-toxic, non-polluting and environmentally friendly;
Cathode material is made from LiFePO4 with safety performance and long cycle life;
Battery management system (BMS) has protection functions including over-discharge, over-charge, and over-current and high/low temperature;
The system can automatically manage charge and discharge state and balance current and voltage of each cell;
Flexible configuration, multiple battery modules can be internal for expanding voltage and Capacity.
Adopted self-cooling mode rapidly reduced system entire noise;
The module has less self-discharge, up to 6 months without charging it on shelf, no memory effect, excellent performance of shallow charge and discharge;
Working temperature range is from -10 to 55℃ , (Charging 0~45℃ ; discharging -10~55
℃ )with excellent discharge performance and cycle life;
Small size and light weight, standard of 19-inch embedded designed module is easy for installation and maintenance;
NO
Item
Parameters
1
Nominal energy
±256V51.2kwh
512V51.2kwh


2


Voltage
Standard charging voltage
±272V
544V
Maximum charging voltage
±292V
584V
Discharge cut off voltage
±240V
480V
2
Main Control Module
ZR-MC500-150M
3
Battery Module Type
ZR-FE4850-1630R1
4
Battery Module QTY
10
5
Module Configuration
160S1P
6
Nominal Capacity
100Ah
7
Nominal Energy
51.2kWh
8
Chemistry
LiFePO4

9

Current
Max. Charging
100A
Max.Discharging
100A
Peak for 30s
150A
10
Weight (Approx.)
500Kg
11
Dimensions (L*H*W)
600*2020 *600mm
12
Communication
RS485, CAN
13
Cycle Life
≥3500
14
Designed Calendar Life
≥10 years
15
Safety Function
Over-charge, Over-discharge, Over-current, Low/High-temperature, Low-voltage, Short-circuit Protections
16
Parallel Capability
Maximum 10 units (Recommended 6 units)
17
Cable Outlet
Top-back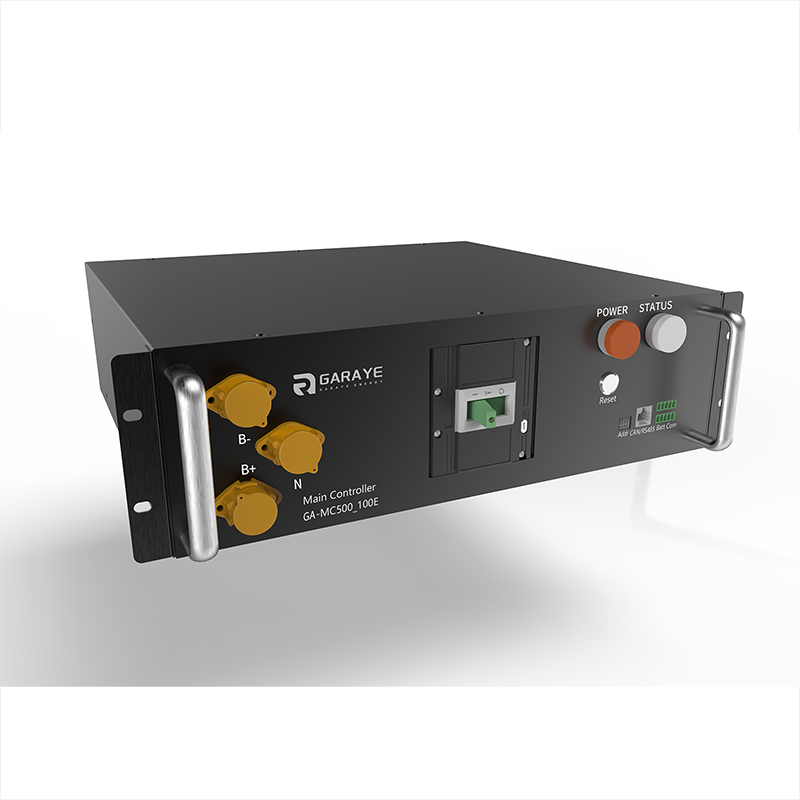 Adopt high safety, long life, excellent performance LiFePO4 prismatic cells

With a designed service life of 10 years, capable of providing and powering in full power.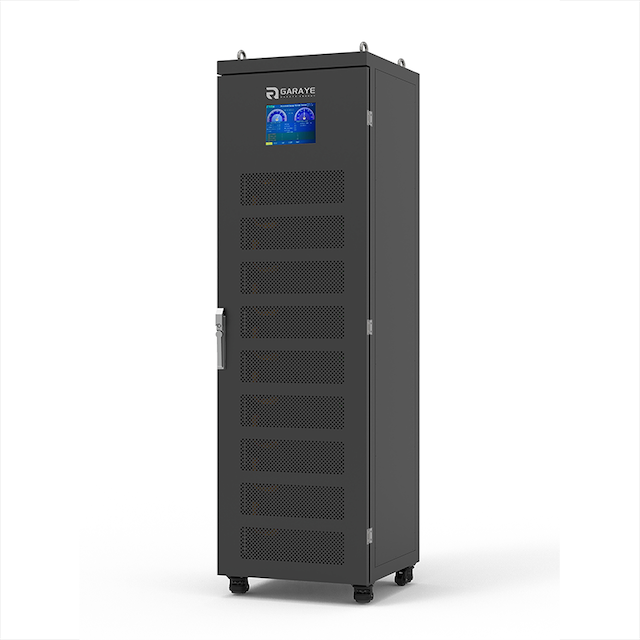 High energy density - More capacity with less weight and volume.

High charge and discharge currents - Fast charge and discharges are possible.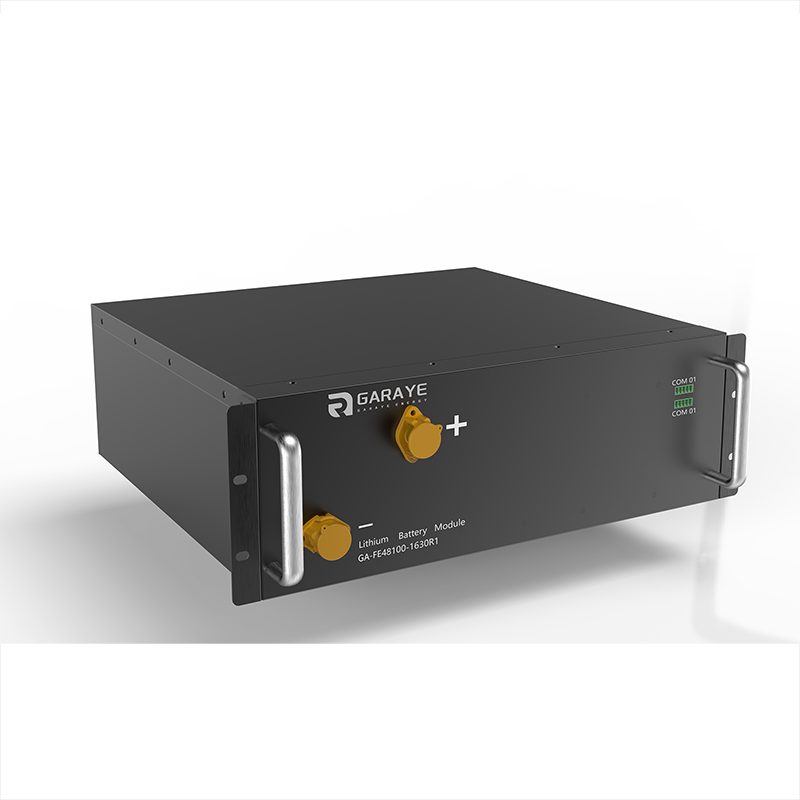 Intelligent BMS to ensure a safe reliable operation;

Built-in self-developed smart BMS, which ensures the ability to conduct adjustments.

Please feel free to contact us if you have any quesetions, comments or requests. We'd love to hear from you.
Renewable | Reliable | Remarkable